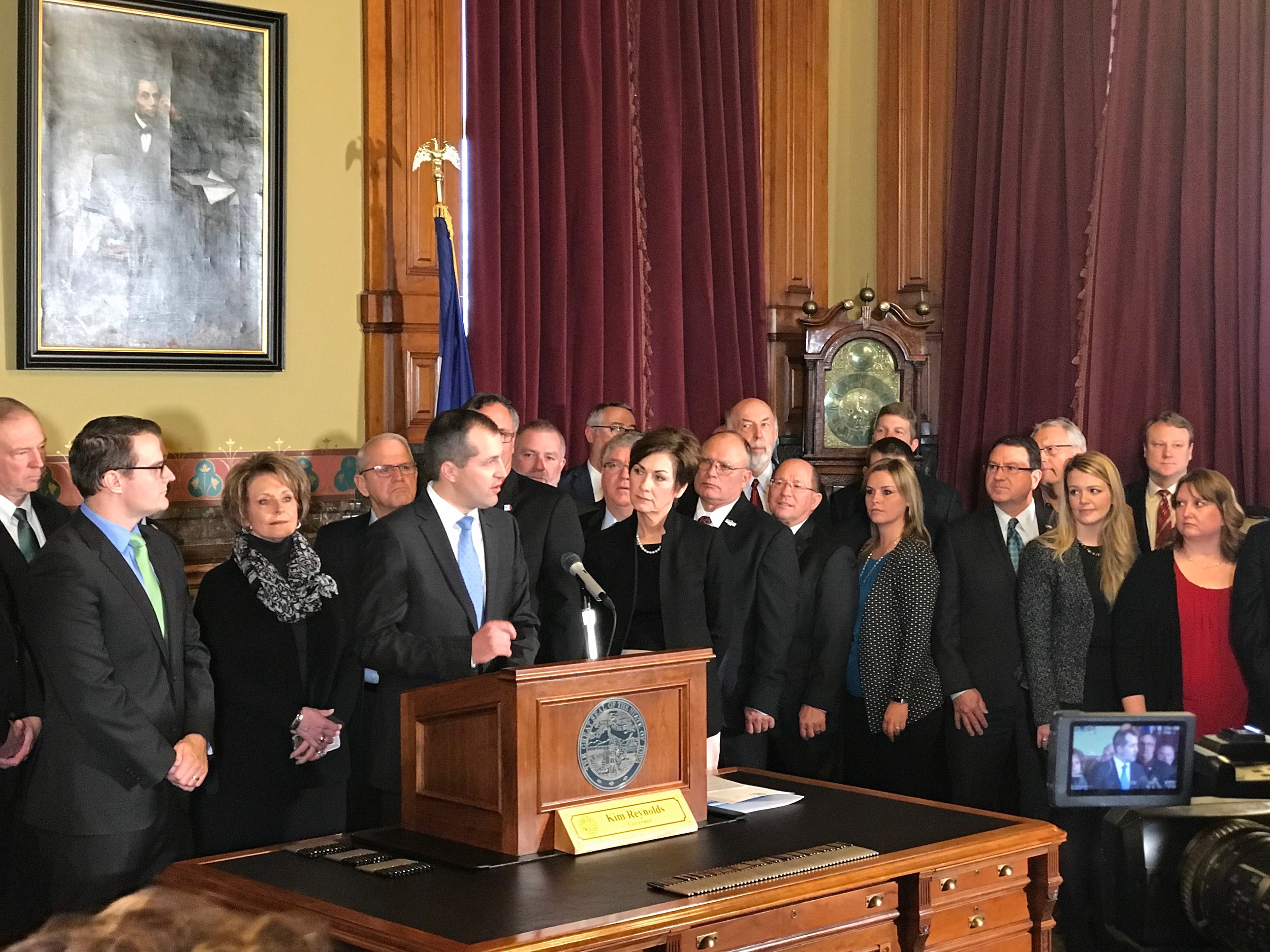 FOCUSED ON THE FUTURE OF AGRICULTURE
Secretary Naig is privileged to lead the 345 committed men and women responsible for a wide range of programs that affect the quality of life of every Iowan. Mike is dedicated to providing leadership for all aspects of agriculture in Iowa, ensuring consumer protection, and promoting the responsible use of our natural resources. Mike will continue to tirelessly advocate for Iowa on behalf of the hard-working men and women who feed and fuel our world.
Focused on Expanding Markets & Trade
Secretary Naig is dedicated to expanding opportunities for Iowa's livestock producers, crop farmers, and agribusiness. Mike supports a robust renewable fuels market and is committed to policies that will continue to open new markets for Iowa's farmers.
Focused on Water Quality & Land stewardship
Secretary Naig is an advocate for healthy soil and water. Mike led the implementation of the Iowa Nutrient Reduction Strategy and will pursue new public-private partnership to continue building momentum on water quality.
Focused on Promoting Careers in Agriculture
Secretary Naig is focused on attracting and retaining talent in Iowa Agriculture. Mike believes we need to inspire and engage young people to pursue rewarding careers in agriculture.